Hot off the press!! Here are Class 2 showing their fantastic 3D Ayers Rock which is at Uluru National Park in Australia. This activity is very achievable for all skill levels of children and develops their drawing as well as colouring and cutting skills with no need for glue, BONUS!
Yep, I think we're all ready for the Easter hols!!
Here are pupils from Class 1 proudly showing their Easter cards that they made using wax crayons and watercolour paints.
Here are Class 2's also proudly showing theirs.
These are our lovely mothers day cards made by pupils from art club. These will feature in Saturdays 10th March 2018 edition of the T&A and also in an online gallery on their website. Thank you for enabling your child to participate in this fantastic opportunity to showcase their amazing artwork!
Here are some of our fab Christmas card entries for the 2017 T&A Christmas card competition.
Congratulations to Marwa Ali from Class 4 who won a £20 gift voucher for her fantastic cycling shirt design for a competition run by the charity organisation Alopecia UK.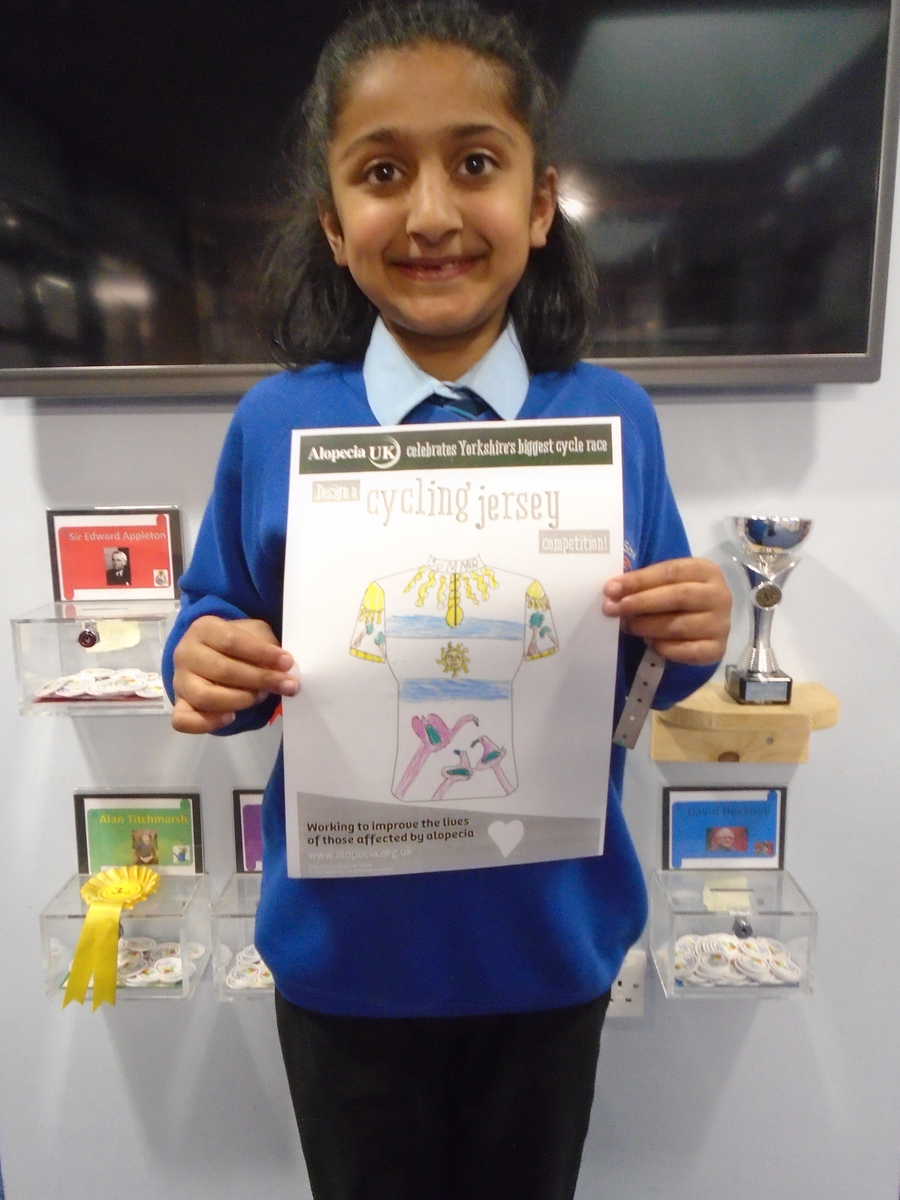 Rhianna proudly showing her home artwork which depicts her seaside dream.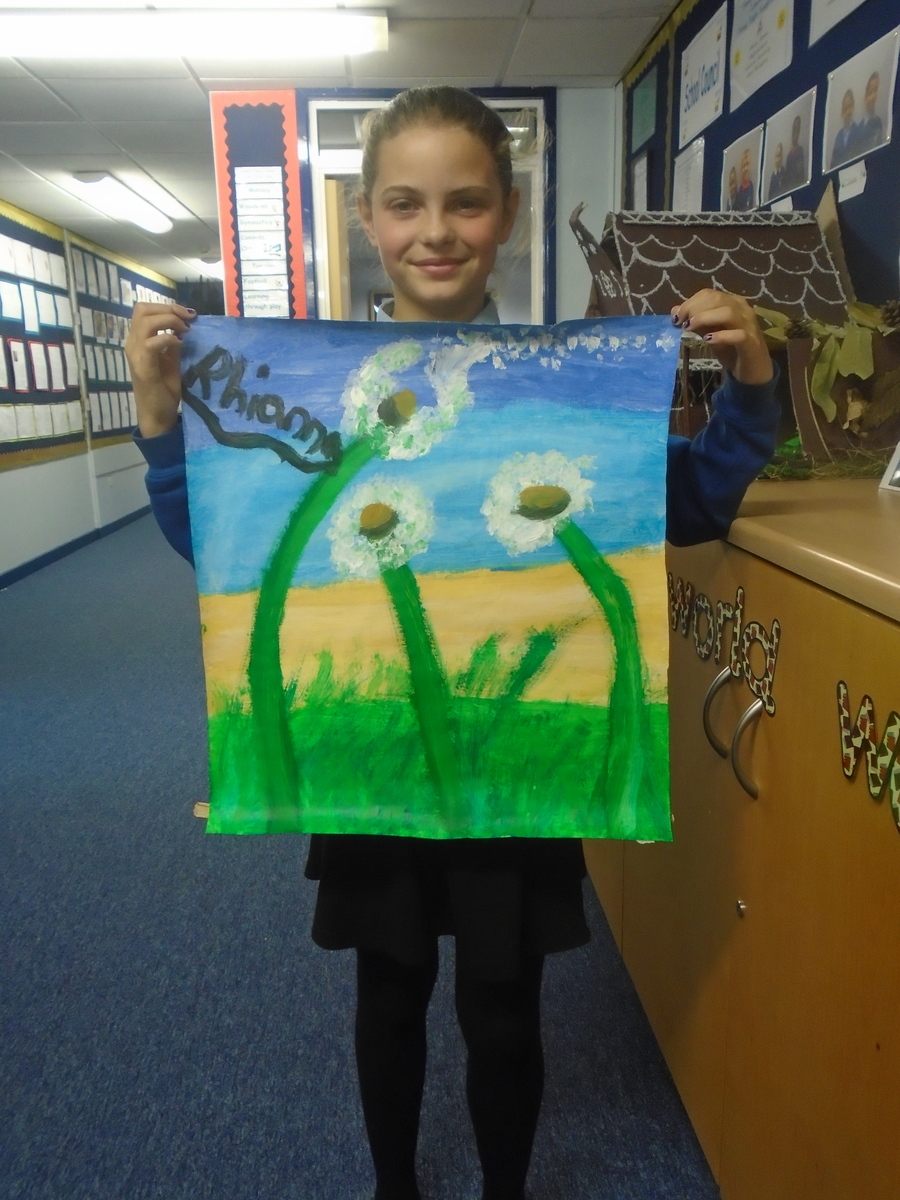 This is an Anglo Saxon helmet made by Aahil in Class 5 (with just a little bit of help from Mr Jaques). It is based off a very early 6/7th Century Anglo Saxon mask that was found in Suffolk in 1939.
Hamza, Jack and Abdul from Class 3 proudly showing their charcoal ghost ship pictures produced during art club.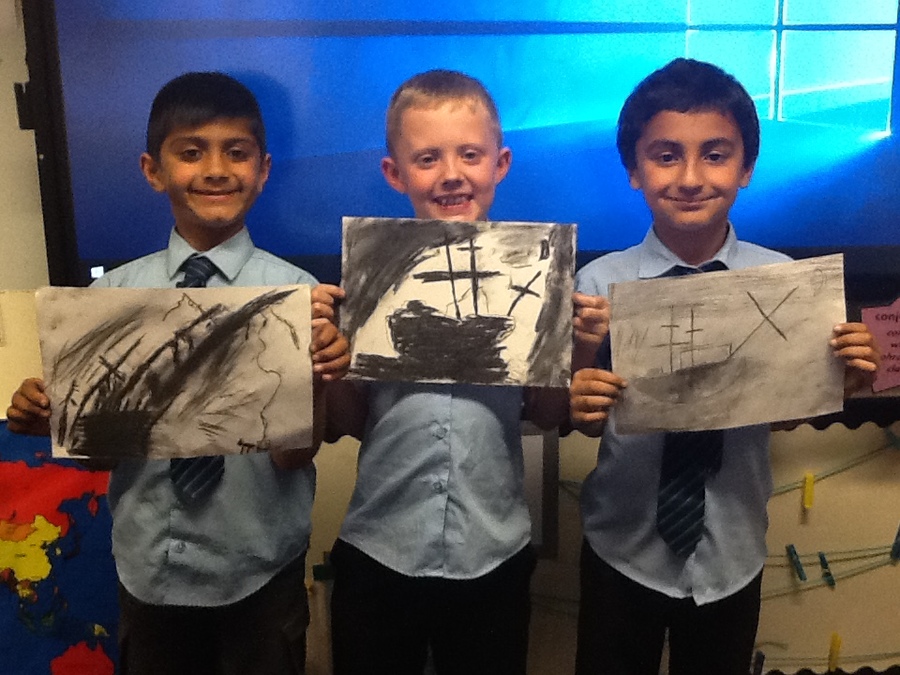 Pupils from Class 4 proudly showing off their semi-abstract landscapes created during art club.
Class 1
Wild Animals Created by pupils from last years Class 1 using Microsoft Paint.
Pupils from last years Class 1 studying then drawing and painting a still life for their Morrisons topic.
Pupils from this years Class 1 proudly showing off their fab pencil drawings of Mr Gumpy's car for their Journeys topic.
Class 1 then made 3D pickup trucks complete with backdrop. Some chose the countryside, others chose the city, oh and one went off road! (Can you guess which one?)
This years Class 1 taking delight in showing off their own designs of spaceships which they drew for their Journeys topic.
These are models of the moons surface created by pupils from Class 2 for their space topic. They used Modroc to create the craters and texture of the moon, then used poster paint to colour them.
This is Hamza in Class 3 proudly showing his Viking longboat.
Class 4
Last years Class 4 pupils drawing and painting a Victorian classroom and Queen Victoria for their Victorian education topic.
(As you can see some of them were in their element sitting on the floor!)
Pupils from last years Class 4 painting and proudly showing off their version of the Rainbow Fish.
Class 6
Pupils from last years Class 6 carefully painting their John Singer Sargent inspired picture for their WW1 topic.
These were our very talented Year 6 pupils from last year in the process of making models of WW1 trenches using card, clay, wire and then paint to add the finishing touches.
These are some year six girls showing their poppy paintings which they painted over the top of a copy of an original WW1 newspaper.