Congratulations to Marwa Ali from Class 4 who won a £20 gift voucher for her fantastic cycling shirt design for a competition run by the charity organisation Alopecia UK.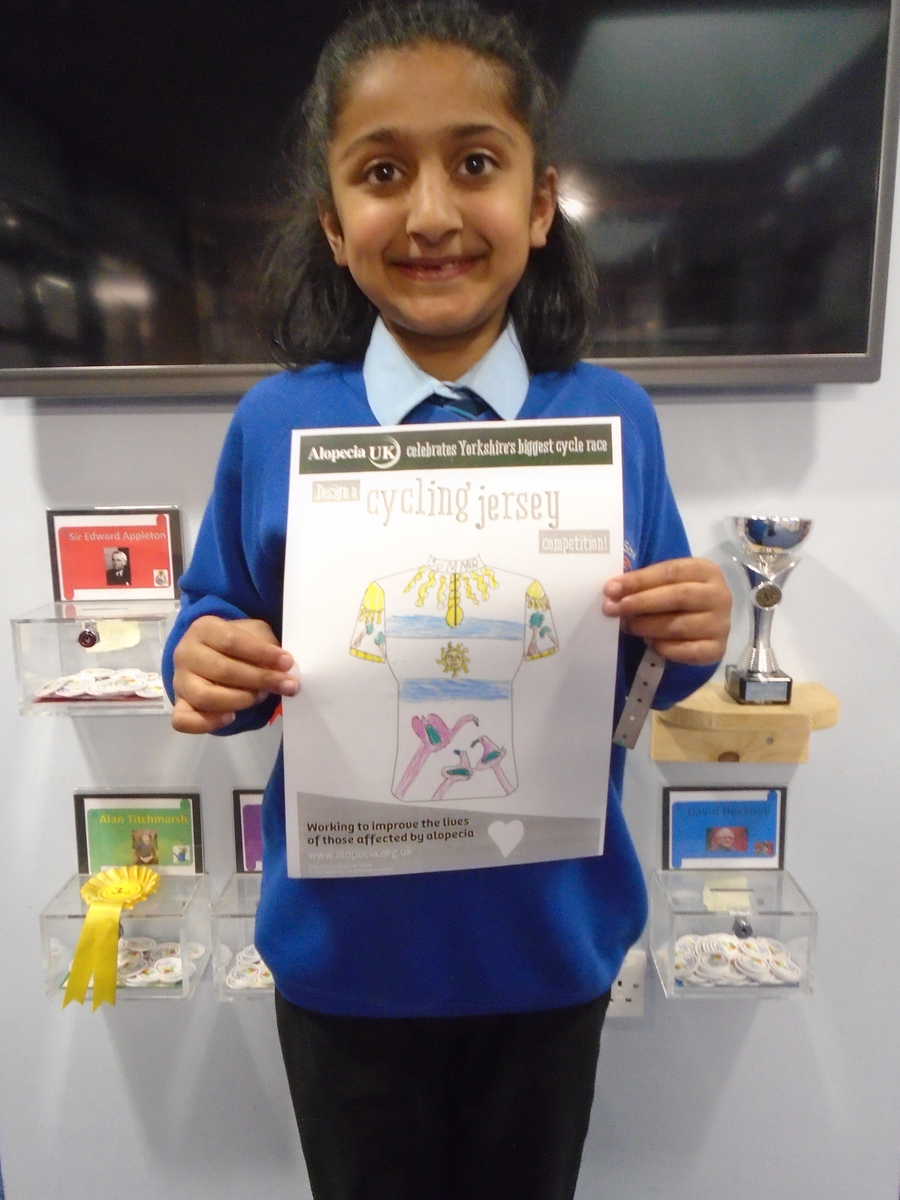 Rhianna proudly showing her home artwork which depicts her seaside dream.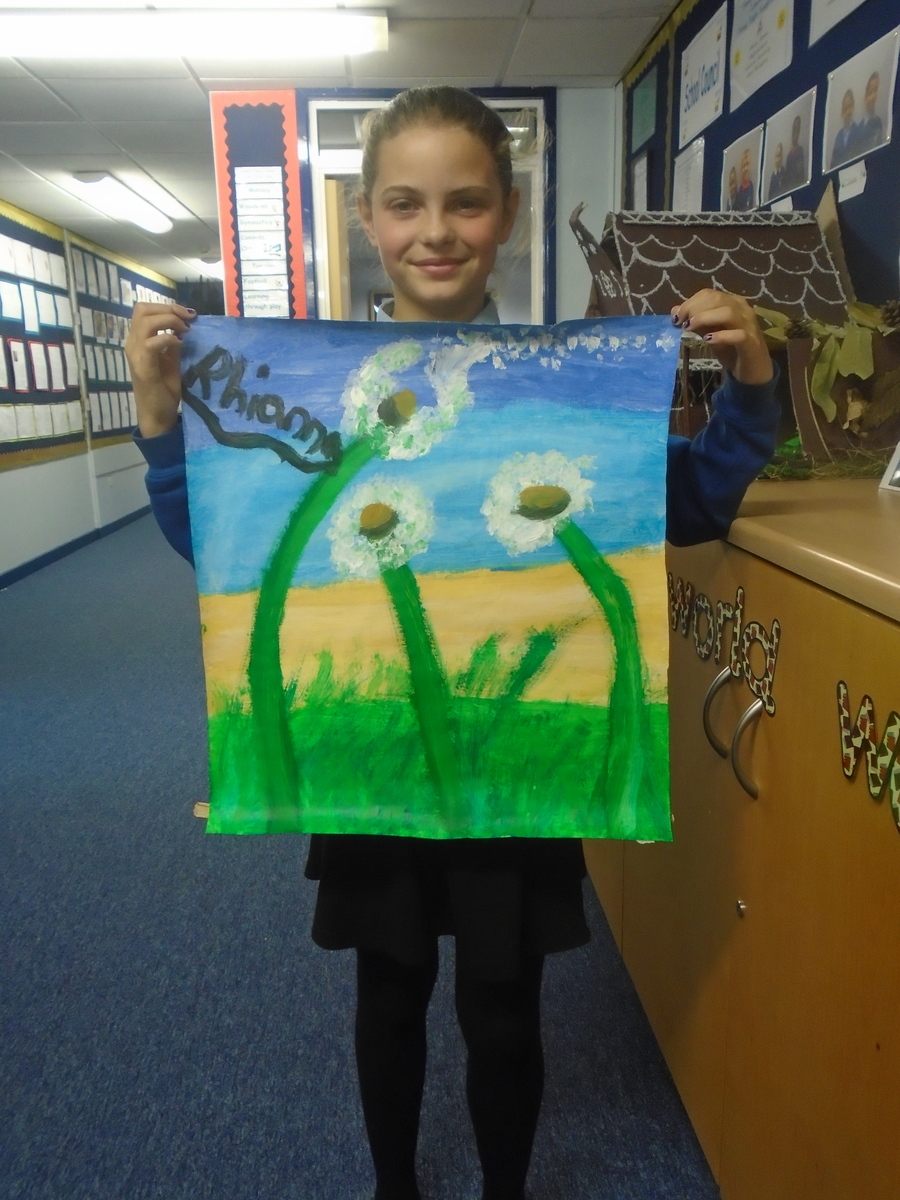 Hamza, Jack and Abdul from Class 3 proudly showing their charcoal ghost ship pictures produced during art club.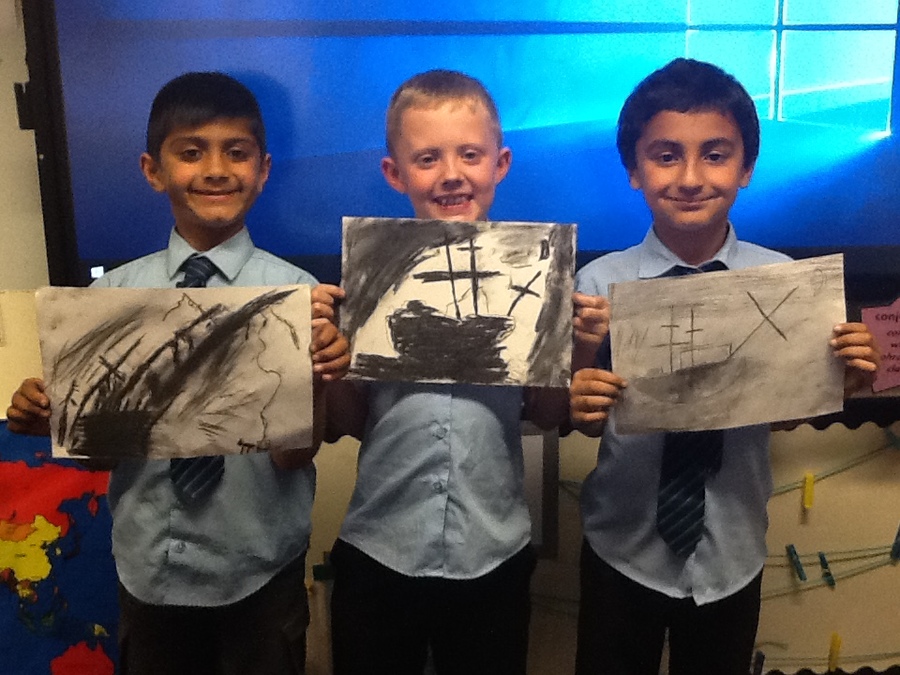 Class 1
Wild Animals Created by pupils from last years Class 1 using Microsoft Paint.
Pupils from last years Class 1 studying then drawing and painting a still life for their Morrisons topic.
Pupils from this years Class 1 proudly showing off their fab pencil drawings of Mr Gumpy's car for their Journeys topic.
Class 1 then made 3D pickup trucks complete with backdrop. Some chose the countryside, others chose the city, oh and one went off road! (Can you guess which one?)
Class 4
Last years Class 4 pupils drawing and painting a Victorian classroom and Queen Victoria for their Victorian education topic.
(As you can see some of them were in their element sitting on the floor!)
Pupils from last years Class 4 painting and proudly showing off their version of the Rainbow Fish.
Class 6
Pupils from last years Class 6 carefully painting their John Singer Sargent inspired picture for their WW1 topic.