Fagley Primary School has been judged as 'OUTSTANDING' by Ofsted 2017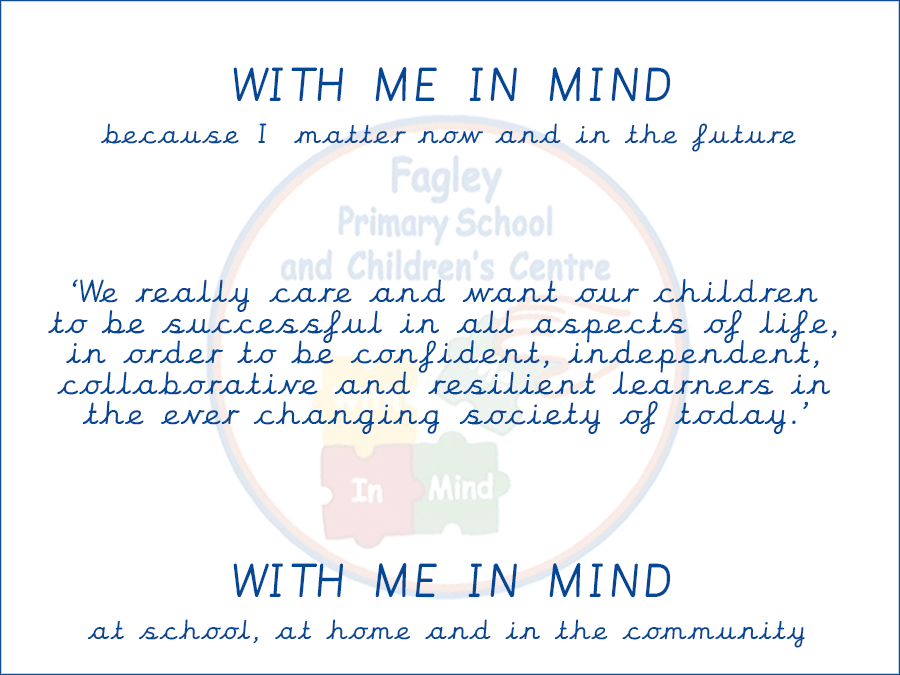 Attendance week commencing 11.03.19
Well done CLASS 3 - 98% attendance!
Whole school attendance = 94%
Latest School Calendar Events
There are currently no events.
Calendars page(s): School Calendar >>
Click on the image above to view this weeks Makaton sign of the Week
Let's Celebrate Assembly Focus
Being motivated
Talking Families
Would you rather be a Police Officer or a Firefighter?
Weekly Safeguarding Theme
999 calls and hoax 999 calls?