Fagley Primary School has been judged as 'OUTSTANDING' by Ofsted 2017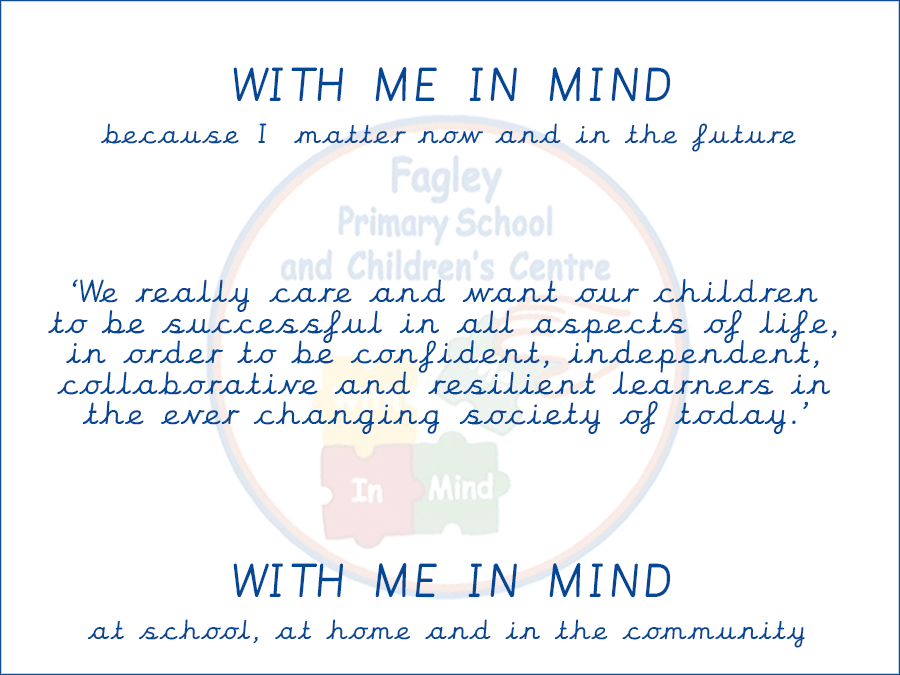 Attendance week commencing 12.11.18
Well done CLASS 2 and CLASS 6 - 99% attendance!
Whole school attendance = 96%
Latest School Calendar Events
There are currently no events.
Calendars page(s): School Calendar >>
Click on the image above to view this weeks Makaton sign of the Week
Let's Celebrate Assembly Focus
Being responsible
Talking Families
Who do you think has the best job in the world and why?
Weekly Safeguarding Theme
Road Safety?